Hello community,
where can i create an /e/ account? Please help.
Thanks and kind regards
Regain your privacy! Adopt /e/ the unGoogled mobile OS and online services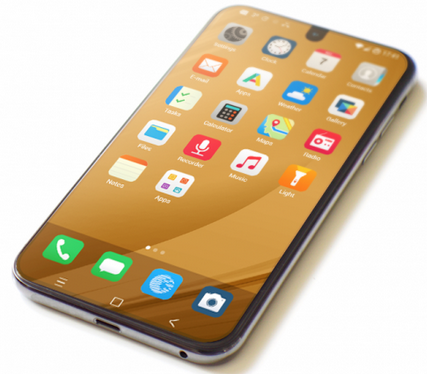 You can find the procedure here:

I installed your operating system on my phone but for some reason your webpage won't let me set up an email account. Oh well, I tried.
Hi @jim-61, Please can you give more details as to what is happening when you try to create a new /e/ email ID. What is the error you get?
I was able to log on to your https://gitlab.e.foundation/e/wiki/en/wikis/create-e-test-account page and it says my email address is User@e.email. There are no other instructions.
Up until now I've been using flip phones since I didn't like the idea of being continually data-mined. I can no longer buy high quality flip phones or batteries. A friend told me about your o.s. and cloud storage for contacts, calender, reminders, etc., so I just purchased my first android phone, and installed your o.s. with his help. I've never used an email client and have no idea how to set one up.
At this point it's much easier for me to access the web on my phone and sign in to my current email accounts than spending hours watching tutorials on how set up an email client or sync all of my accounts to receive notifications.
Thanks for trying to help.
Hi @jim-61,


At this screen you have to create a new email ID. Use the same format as shown in the screen which is yourname@e.email and a password.
Once you have done that you will get an email with the invitation to validate this new Id you have created.
Hi Manoj-
I followed your directions and received:
Sorry! Your email was found as already registered.

Please check your SPAM directory, your invitation might have landed there!
I checked and there was no invitation in my spam folder. I also checked my trash folder in case I inadvertently deleted it. Nothing there either.
Just sent you a mail with the details.
Hi everyone,
Strange behavior when I created a new account: I was able to add a new email address, then to be able to logon with this new address.
Now, I have 2 accounts with 2 different mailboxes, with 2 times 5GB in Nextcloud!!!
Out of joke, I'm looking for cancelling these 2 accounts and to register a new (but final) new one. How to do???
Hi @Jean,
Have sent you a p.m. with the details on what needs to be done.
I never received the temporary password. In the meantime I'm just going to try using an email client to forward email from an existing email account to my phone. Thanks for trying to help. -Jim
Hi everybody,
I'm trying to create an e.drive count to avoid an irregular pop up with "e.drive stopped" message.
I maybe made a mistake but my name seems to already exists.
" You created account "TheName-OfMyAccount" already "
Then when I try to connect to https://ecloud.global/login with the already existing name I set a few minutes ago, the password seems to be wrong.
If I want to reset or to get an e-mail for a forgotten password, I can't get any e-mail


Could not send reset email because there is no email address for this username. Please contact your administrator.
How could I properly proceed to make it work?
Thank you !
Hi @harpo_bzh have you tried with all small letters as described here…scroll to the end
That was it !
With lowercase letters I can connect to https://ecloud.global
I'm just happy.


Thank you @Manoj


Suggestion for improvement:
Immediately show the options in plain text.
Create an /e/ account
…
Important note: your free account will be limited to 5GB online storage. We now have some premium storage plans available. […]
Our paid plans are set for an indefinite time so you don't have to worry about your subscription, that will be automatically renewed with the same billing period.
You can also upgrade it to 20GB while supporting the /e/ project by becoming an /e/ Early Adopter.

PLEASE KEEP IN MIND that /e/ Free drive and mail accounts are supported by donations! Please support us now and receive a gift.

"Create /e/ free account" is licensed under CC BY by e Foundation 2018-2020.