This post is to share my experience with /e/ and the battery life on my Gigaset gs290.
From few weeks now /e/ os is installed, and result is really a new life for my smartphones experience.
This below is the result from my last full charge done.
Phone is always with 2 SIM cards inserted (on different networks) and generally in bad reception areas.
Wifi stays on and I switch to Airplane mode during night (±8h)
I use it generally for calls, sms and messaging via Signal, plus few browsing needs.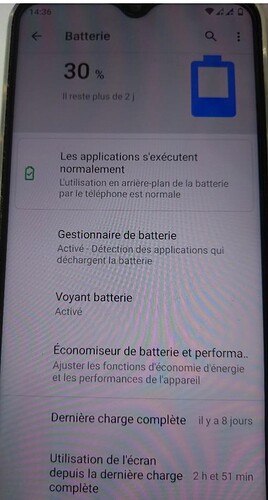 What to say, 8 days and a half and still 30% of battery!!!

(Of course I compare it with my other cellphone that needs to be charged once during the day to last until night…)
But for me this result is really… AMAZING!
Only one charge by week…
This is one of the main selling points of /e/ os on my point of view
Really a big THANK YOU for this wonderful os!
Regain your privacy! Adopt /e/ the unGoogled mobile OS and online services