Yesterday, some /e/ OS users warned us about an email sent by Google about gmail access from the default /e/OS mail application (which is a fork of the open source K9-mail application). In short, Google announced that the /e/ Mail app wouldn't work anymore with gmail very soon.
Although we encourage users to use more privacy-compliant email services than Google Mail, we recognize that some people are using a Google mail account with /e/OS. Therefore we have investigated this issue and it appears that we would need to go through a new and probably long validation process at Google to authorize again the email app to use a Gmail account.
1- How can you fix this issue now?
The preferred way to add an account, including a Google account, in /e/OS is to go to the /e/ Account Manager (Settings->Users and accounts) instead of adding it directly from final applications like Mail or Calendar.
This way, you can continue to use a gmail account, because we already went through the Google validation process for the Account Manager.
So if you have configured a gmail account in the mail app directly, first remove it and add it again using the /e/ Account Manager: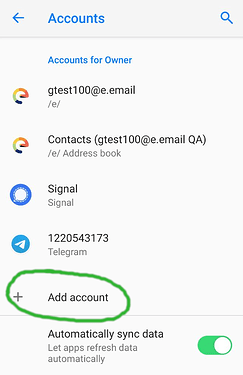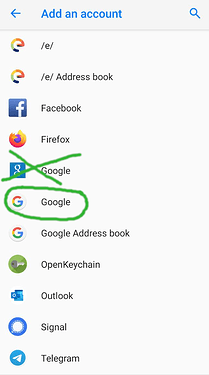 Note that this will also add a Google calendar and contact entry, that you can easily remove in settings if needed.
2- How are we going to fix this on the long run?
We are evaluating how long it will take to go through a validation process for the mail application, but probably that we will rather automatically redirect to the Account Manager from the mail application when a new account needs to be added, as it is the most convenient and modern way to manage external accounts.
We will update this article in case of new significant information about the issue.
Regain your privacy! Adopt /e/ the unGoogled mobile OS and online services