Hello to all of you,
I have become an happy /e/ user a few weeks ago. I'd like to thank all the community for the work and the documentation available which really help to jump in /e/ with both feet!
E SMS Sync is the only default app which does not work on my Galaxy S7 since I have installed it in August 2021:
I constantly have a notification saying that E SMS Sync tries to sync with ecloud without (picture below);
Sometimes, the app simply crash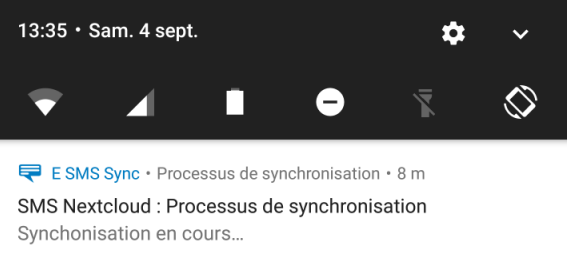 I understood that E SMS Sync is still being tested by the development team and is only available to those who have subscribed a paid plan. Until the app is usable, i would like to de-activate those annoying notifications and crash messages. Any ideas? Also, any ideas when the app will be usable for anybody?
My /e/ version was 0.17 (installed with the easy-installer) until I updated to 0.18. I have been waiting until a new version of /e/ was published but this update does not fix the issue.
Any suggestion, guidance, info would be much appreciated.
Cheers