Hi there,
I looked around but couldn't find exactly this problem yet on the forum. I haven't done anything like this before, so I hope someone with experience can help me out here!
Trying to install /e/OS on my Fairphone 4, from MacOS 12.6.5. Followed the instructions carefully, and I get to this point: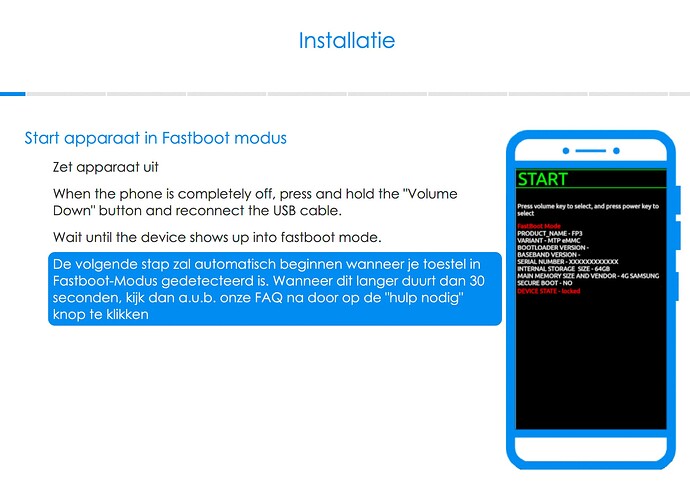 I turn off the phone, the press the Volume down, connect the usb cable, and I see the menu as in the picture. Nothing happens automatically (as the instructions say). I tried 'START', but that just starts up the phone. Also 'Restart bootloader' brings me back in the same menu. I didn't dare 'Recovery mode' yet…
Could anyone give me advice on what I would best do next?
Thanks!