Hello all,
I wanted to upgrade my FP3, still on Pie, via Easy Installer V0.17 on a MacOS 12.4 (Monterey). Unfortunately, the process fails because the "Downloading IMG-e-latest-r-FP3.zip.sha256sum" could not be downloaded.
The Easy Installer window shows the following window immediately after the download start,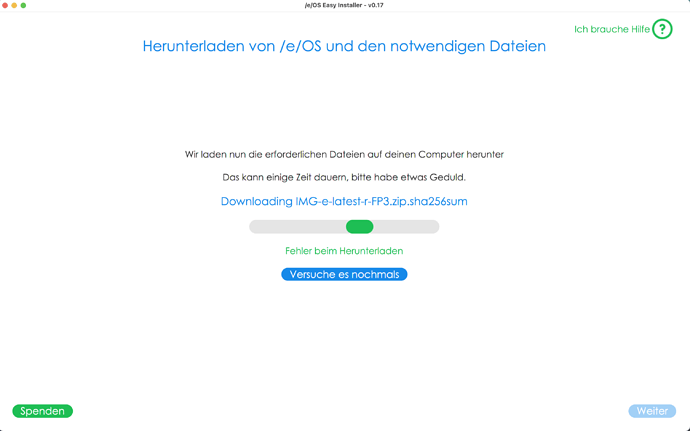 .The green dot moves continuously from right to left but nothing else happens. The programme does not react when I click on "Try again". After waiting for an hour, I interrupted the process.
Does anyone have an idea how I can solve this problem?
Many greetings
Box