Hi there,
I am new to this forum, as I am having issues in installing /e/ on my Fairphone 3+.
After a while I figured out how to get the phone into unlocked fastboot mode, means I have the fastboot screen now and the devide state says "unlocked", so far so good.
I am on a Mac (M1 2020, Big Sur) using the Terminal and started with the first command -w which worked well with erasing the phone.
Now I got stuck on the second command which is "fastboot flash system_a system.img -S 522239K". I get the error message "cannot load 'system.img': No such file or directory".
What I already did: I have made sure that all files from the /e/ installer .zip directory were unzipped into the very same folder where also the "fastboot" command file is stored (and all other platform-tools files), I dragged and dropped the fastboot command file into the terminal to make sure the correct directory is being used, then I copy-pasted the command "flash system_a system.img -S 522239K" (without "fastboot" since I dragged and dropped already the cmd file). But still the error occurs. I have tried to move the folder into various different directories, since I thought, maybe it has something to do with permissions or so… but nothing helps… So honestly speaking I dont know what do to anymore, since I dont understand why it doesnt find the "system.img" file, as it is definitely there in the same folder…
What about this TWRP recovery installer, do I first need to install this before I install the actual /e/ OS installer? Sorry for this maybe stupid question… I am coming from iOS.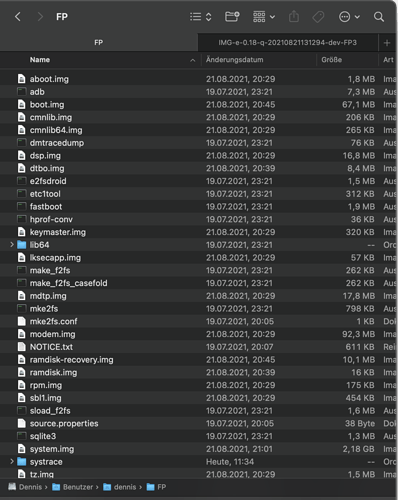 Anybody can help?
Many thanks
Dennis