@harvey186,
First I flashed the current stock Aandroid 8, then TWRP 3.3.1-0.
According to Treble Check my A320FL is not suitable for TreblePproject. See the two screenshots below.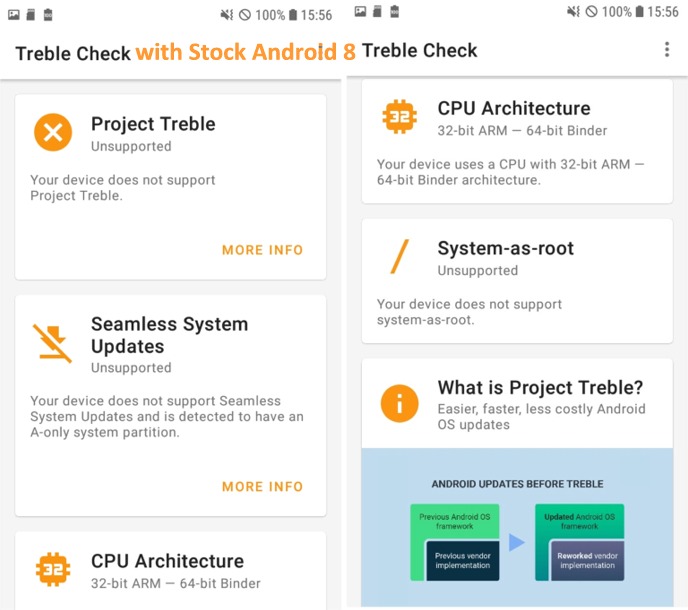 After preparing the partitions under OS LOS 17.1 my A320FL is now an A-Only arm64 Device and "Treble ready".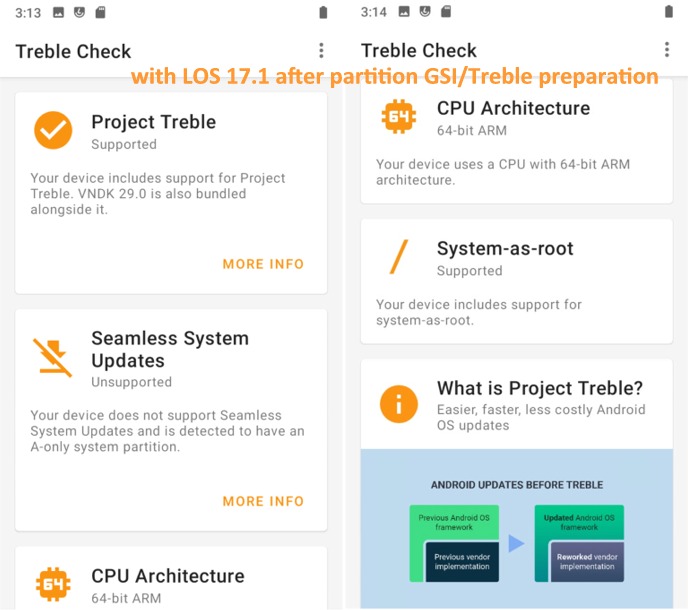 However the specifications differ from each other. What is your assessment?