Hi All, newbie here, please be gentle

I am using the Easy Installer on Windows 10 to install e/os onto a Galaxy S8+ (SMG955F) and all goes well until I get to this step: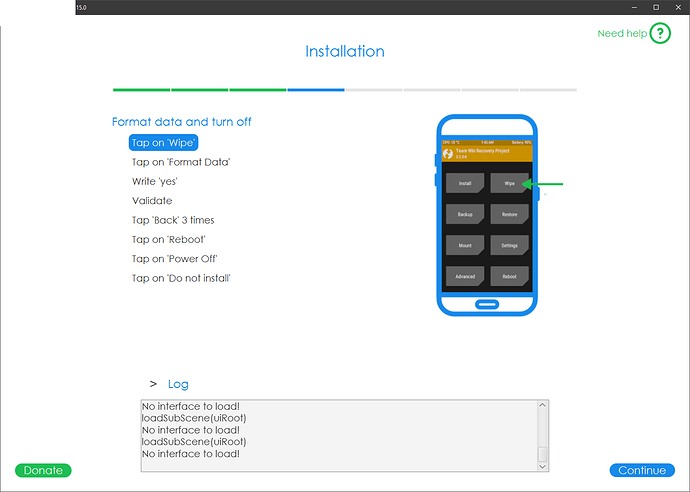 I can complete the steps described on this screen on the phone successfully, however clicking 'Continue' on this screen does nothing. The only thing I can do is to close the easy installer and reboot the phone, which boots up into the Samsung OS, as if it was factory reset and is being setup as a new phone.
I really do what to de google my life, so any advice on installing this would be great!