As of today, my mailbox is empty on my phone (FP2), on a computer everything is normal, except all recent incoming e-mails are in the spam-folder. There isn't an issue on Gitlab yet
Syncing error in my account


Cannot send emails either: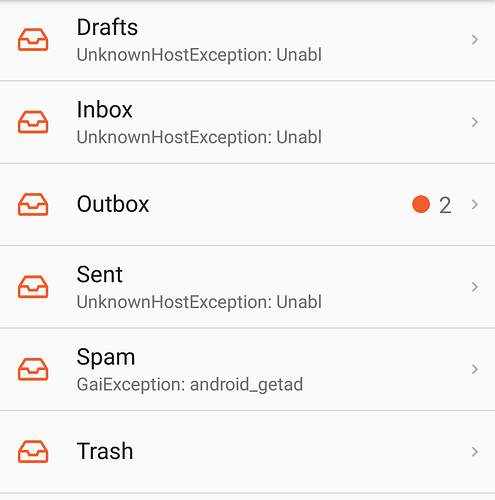 And cannot upload anything to NextCloud: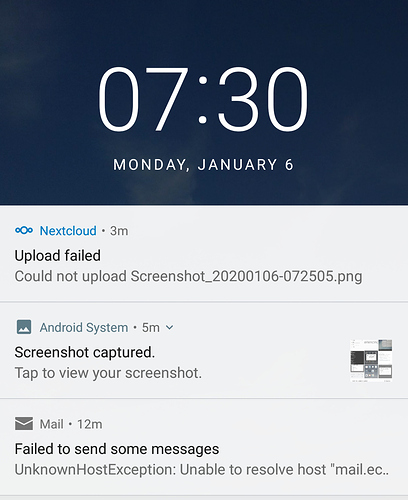 I can enter NextCloud via the app, but it says "server not available". On my computer, syncing and uploading works normally! On my phone it doesn't.