Hi !
Sometimes, replies to a post don't get flagged.
It is annoying because it can introduce a doubt in a subject where several members participate.
Also, I don't think the user will get notified, am I wrong ?
Example :
=> here I have hit the "Reply" button within GS290's post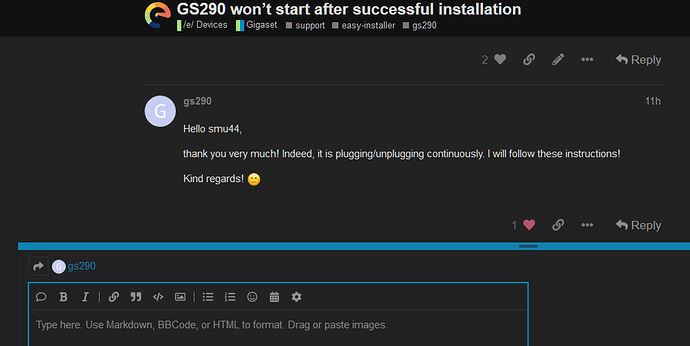 => after sending my post, it won't get flagged as a direct reply to GS290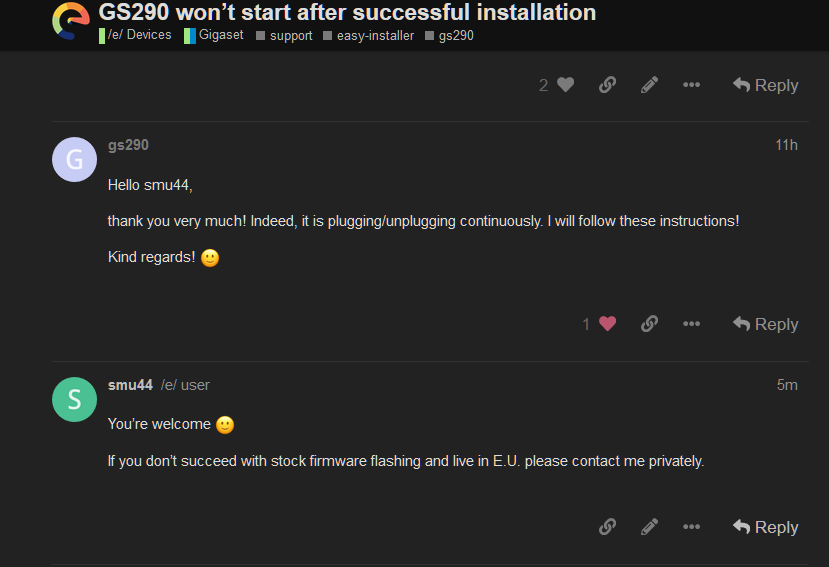 => sometimes it works :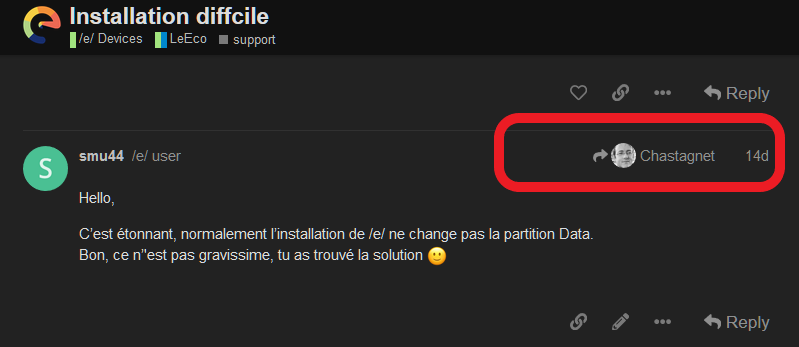 Any clue ?
Regain your privacy! Adopt /e/ the unGoogled mobile OS and online services