Since today i cant see any apps anymore in f Droid.
Everything in f Droid vanished.
Cant update any apps either. Even not in apkpure.
Appstore within e/os says there s no update for the app i want tot update.
This is what i see when i try tot install the update: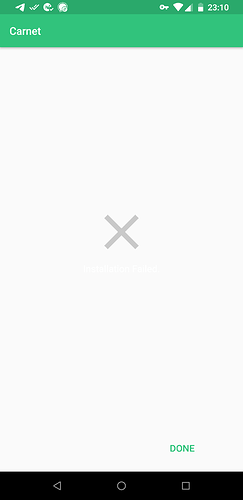 Any help?
Regain your privacy! Adopt /e/ the unGoogled mobile OS and online services