When using default Music app without microphone permission, it's not possible to stay on the song view: it closes right after entering it.
If, as comprehensively, user denies microphone permission for always, there's no way to know how this occurs.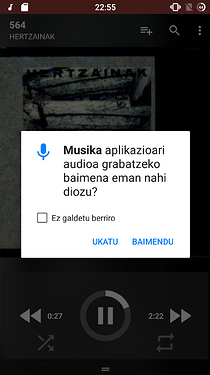 It's very annoying and incomprehensible why a music player needs access to microphone!