Hello,
When someone sends me messages through the Signal app, after every sentence I get a square of dots with the text OBJ in it.
I have never seen this before

Can someone tell me if he/she recognizes this problem?
I do not understand whats happening?
Perhaps it is a problem with the keyboard settings of the sender or it is a problem with Signal/eOS?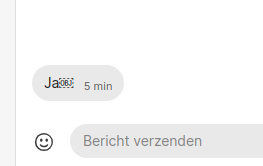 Regain your privacy! Adopt /e/ the unGoogled mobile OS and online services