This build I created using the /e/ build infra is running ok on an old Redmi 3S I found lying unused!!
What you will require
Redmi 3S update with latest stock ROM in this case MIUI v10.2.2.0 MAL…(check screenshot below)
if on /e/ official nougat build may require a flash using MiFlash… not tried that so cannot comment on it.
Steps I took to flash the build
Step 1 - Update the Redmi 3S to the latest stock build from MIUI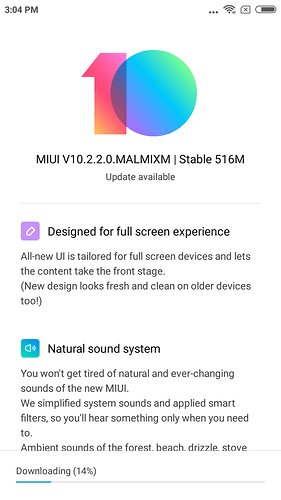 Step 2 - Checked dial in and out were working…had not used this phone for some time.
Step 3 - Downloaded the TWRP ver twrp-3.3.1-1-land.img from here
Step 4 : Did not have any data on the phone as it was not used. Nor did I have any pin or fingerprint set up.
Note: In case you are brave enough to test this build take a backup and remove any pin / pattern / fingerprints before flashing
Step 5: Enabled developer mode in the phone
Step 6 : Booted phone into Fastboot mode which is after shut down Power + Volume down. Once the Mi icon comes up release the power button while holding on to the Volume down.
The mi bunny will show up in the Fastboot mode screen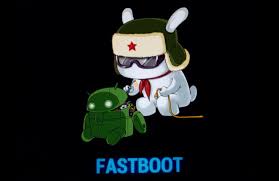 Step 7 : Type below command in adb enabled PC
 fastboot devices

This is to check the device is being correctly detected
if not try changing the cable or port. I had to do that and use a different cable to get the device detected

Step 8 : Type below commands on adb enabled pc
fastboot boot TWRP

here give the complete name of the TWRP image file . This will load the TWRP temporarily in the phone
Step 9:
In the TWRP screen
Click Format button to remove any encryption . This will require you to type 'yes' a the screen
In the Advanced Wipe button click screen
I wiped System + data + cache
( i should have taken a photo of this screen as it is here that most mistakes are made while flashing

)
Step 10:
On PC type the below command
adb push e-0.7-p-2020031745626-test-land.zip /sdcard/ 

just typing e should get you the rest of the .zip file name …in case it is the only one in the folder
wait for the transfer to show 100% complete
Step 11:
In TWRP main screen tap install button…you should see the e-0.7… zip file in the list
select and drag the button below to install
Wait for the installation to complete
Step 12:
Once the installation is successfully done reboot through TWRP to system .
The first boot will take some time but you should eventually see the Bliss launcher on your screen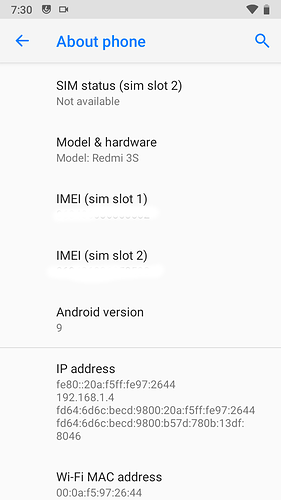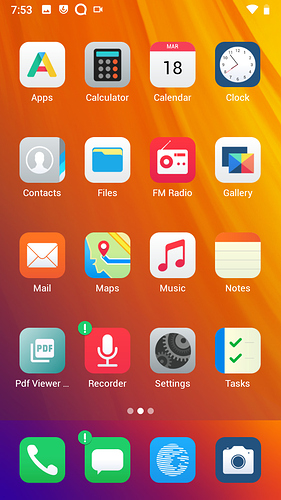 ( i erased the IMEI details from the screenshot just in case you are wondering)
In case any of the users are already using Pie build for the Redmi 3S and are happy with it do let me know.
This device was not in the original list for upgrade devices. Now after seeing it working ok on Pie I am seriously considering adding it for official Pie support…