E OS would be amazing to have on this phone
Regain your privacy! Adopt /e/ the unGoogled mobile OS and online services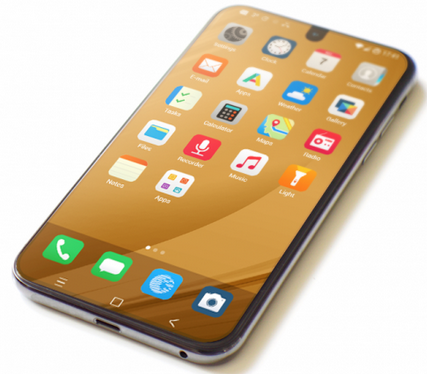 with what Android version was it shipped ? > 8.1 ??
Is the bootloader unlocked ?
is there a custom recovery available for ?
Shipped with Pie (9)
original firmware is available here: https://unihertz-titan.neocities.org/
which also says bootloader can be rooted via TWRP/adb sideload though that breaks OTA updates of course.
Than you can try my pie or Q gsi. Have a look unter custom roms
A deggogled Uniherz Titan would be absolutelly awesome!
Took awhile before I was comfortable, then I misread/understood and bricked my phone.
Wrote to Unihertz, actually. And they gave me the particular program to re-flash back to stock (android-9-noupdates but…)
Finally got an android-ten-GSI flash onto it and couldn't DO anything.
Two problems, primarily. I had a PIN, and I needed to enter that before android would finish booting, but the on-screen keyboard didn't seem to submit the keys it flashed as having seen. So I had to reflash reupdate reflash again this time with no security (this makes me feel bad)
I couldn't connect to WiFi. Now, in addition to WPA2 I have it set to not broadcast the name. By itself it's not a great security method but stacked with WPA2 I feel that only professionals will be able to piggy back on my internet and more to the point for this discussion, I don't have a data plan. So I was left with a FLOSS equipped PDF reader with a tiny screen.
Never could get the hardware keyboard to work and most importantly I couldn't turn off the "mouse" – I wanted a keyboard, not a mouse. If wanted a mouse that bad I'd plug one in to the charging port! (I dunno it might work. Couldn't possibly be any more awkward than the keyboard-mouse that came equipped)
Before I try again, I want to know two things: how do I turn off/remove the "mouse" and how can I force it to connect to a secured WiFi that isn't broadcasting its availability.
Also is using Kika + Hardware keyboard just not doable? Because that too, would make /e/ a non-starter for me.
I would love to see e/OS come to the Unihertz Titan. As one of a very small selection of Android phones with a keyboard. Having a more secure OS for them makes so much sense as a BlackBerry user. Especially as we've not heard a peep out of Onward Mobility.