The indestructible Samsung Galaxy S5 SM-G900F 'klte' still enjoys great support from various maintainers. I know that the leading LineageOS Head Developer Kevin Haggerty aks @haggertk is already working on LOS 18.0 internally.
But right now the ROM of @itsclarence is more important. The installation of the ROM e-0.12-q-20201020-UNOFFICIAL-klte including the (not current) microG Services Core v 0.2.10.19420-77 was, how could it be otherwise, without complications.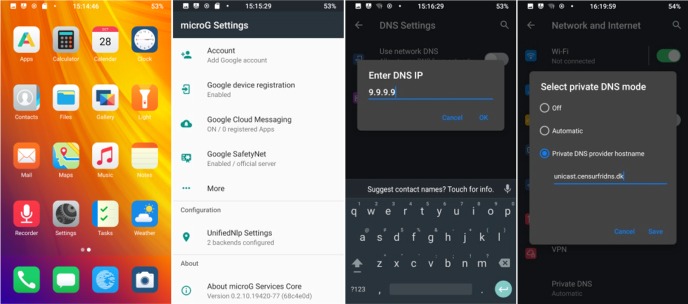 Next step was to manually update microG to Corona-Covid-19 compatible GmsCore 0.2.12.203315.
.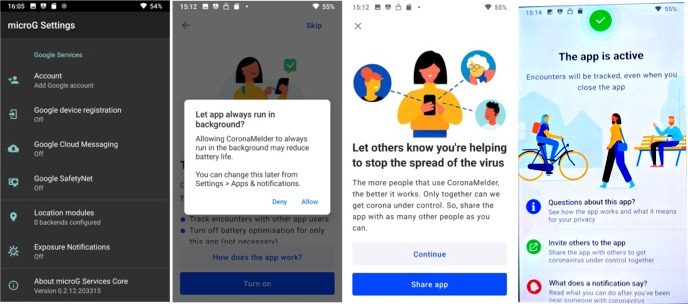 As a test app, the current version of the DUTCH Coronamelder 1.0.4.75234 dated 26.10.2020 was installed and successfully activated.
New Pie-and Q-builds for the S5 klte.
Backup your device before flashing. Share your experience for other E-users and enjoy.
Hi bro , I tested the builds and was nice to see you even made a build for the S2 i9100 …however , you are not doing anything anymore since 2019 , only 1 rom and that's it , Why exactly?
Also I find that the easy installer is delivering a 2019 rom as latest rom for the G920F
and 2 broken ones on the download site and noone does something about that ?
Are you trying to kill the foundation?
What is happening there at e ?
I,m very concearned because I love the Foundation…
is it a money thing?
Please let me know how we can fix things at eFoundation
Best regards Puck
I don't know exactly what you mean Puck. I only made one rom for the S2, because I was asked to.
But that's not the only rom I did build. See the devices I builded for…

Hello bro very nice to meet you , Yes I know all your works , but I mean never a build 2 with recent security updates , I,m one of your promotors on Youtube , made review about the s2 , S5 and many other , Clarence is your name? Great name better then UnknownA - could you add j320Fn to your list ? and how about s2 plus

and how about is it possible to bring landscape to Blisslauncer ? Anyway thanks for the works and hope to see a part 2 for some of the roms

Stay well Clarence
Running the Rom right now , works great !
Review on it's way bro thank you for your amazing work !
Merci mon ami !!!
Nice to find all these build

I looked into it, but both devices have not been developing for some years. I didn't find any up-to-date sources, so for me it's impossible to build a rom. Sorry

regards Edwin
Awww Edwin , i,m sorry to read does this help https://sourceforge.net/projects/sjhub/files/j3xlte/
that was the last , a lineageos with OMS is also available , I tried to make a port of it , but it stays Lineageos of course , <<i,m not a developer only a dressman of Roms , I think Djeman has the sources , i think on Github , shall I go look ? And thank you once again Edwin your very cool chap !! Edit in previous message Above I ment S2Plus i9105/p but I think no recent sources as well …
A new update eOS-Q for the klte with security date 2021-01-05