This post was flagged by the community and is temporarily hidden.
I believe it's in France. There was some moving of servers occurring recently, some searching may reveal more =)
edit: This post says the datacenter is in Sweden. So France will be old information.
I am using the flagfox-addon with firefox.
Flagfox tells me, that this messageboard here is hosted in the netherlands.
When I go to ecloud.global, flagfox says that that website is hosted in Germany at Hetzner's datacenter. (which doesn't necessarily mean that all data is stored there. But I have a Hetzner-account myself, it's very affordable… so not unlikely). Hetzner has datacenters in germany and other countries in northern Europe I think, not sure anymore.
Also in Finland.
But a load-balancer may give false information, depending on geoclustering.
@project /e/ foundation: can someone from the project team answer this question about the server locations?
Check Gaël's response here
[off topic]
Moto Magazine #370, octobre 2020 (about anti-theft gps-devices)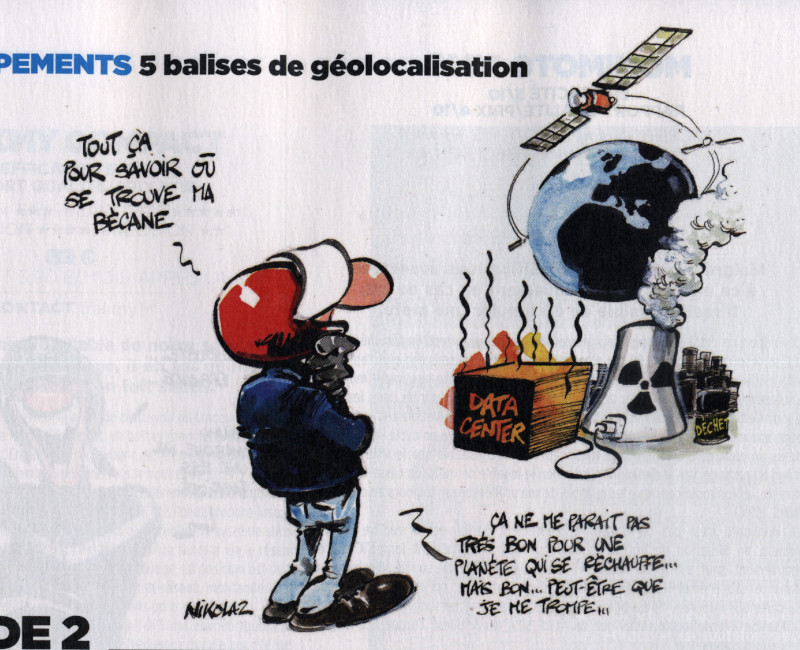 Biker says:
'All this to find out where my bike is.'
'It does'nt seem very good for a warming planet. But hey… maybe I'm wrong…'
[/off]
No cloud-sync

Few data and local storage !!!
@trefix; very true

local device-to-device sync can be very satisfying. That's what I do with photos and files (using syncthing or resilio sync). For calendar, contacts and notes I think I couldn't do without cloud sync, otherwise I'd need the devices running all the time, that wouldn't save much, I think. Iam thankful I can do that through /e/.
txt or vcf files (calendar, contacts) 'weight' very few (ko), picts and videos use an enormous amount of storage (Go). Does everybody really need to access all his picts 7/24?
Cloud isn't 'evil' by itself, it depends about how everyone use it. GAFAM 'full permanent syncing' IS a problem… Like domestic waste, data piled up far away disappears from daily concerns. And the 'mountain' is growing fast, out of control.
This post was flagged by the community and is temporarily hidden.
I do… lost a few pics, but still 'No gg, no cloud'

Unfortunately, Mitterrand had chosen nuclear power…
But I ride my bicycle as much as possible