I have a question (just curiosity). Is the /e/ Xiaomi Mido developer an Austrian? I think he is, probably.
Could you be specific who are you referring to from the team? We do not have developers specific for devices at least not as yet

why are you asking ? Do you talking about the nougat or the oreo version ? I have build a personal oreo version for me which have tried some people. Are you talking about that version ?
And why it is interessting for you where the developer is from ?
By the way, I'm a earth citizen

Why did someone integrate the telephone number search access of the website https://auskunft.at into Xiaomi Mido (and maybe other phones)? You can search for people by searching in the phone app (not in the contact app)… just curiosity, it's funny!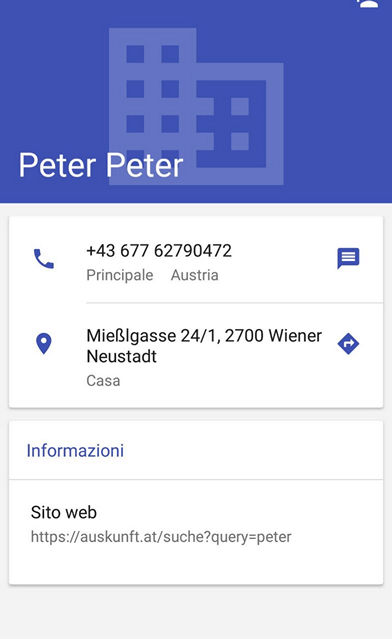 I think that's comming from LineageOS not from e
Well, this isn't an opinion. It's a fact. and it's easy to know, just ask the /e/ team… let's wait for the answer…
This issue with reverse lookup should be resolved in next builds.
it has remained but isn't a problem because you just have to disable it. thank you