Bonjour,
J'aimerais beaucoup pouvoir utiliser /e/ comme système.
Ma question est simple : est-ce possible de l'installer sur un Samsung A5 2017 sous Android 8.0.0 ?
Voici les informations logicielles exactes du smartphone :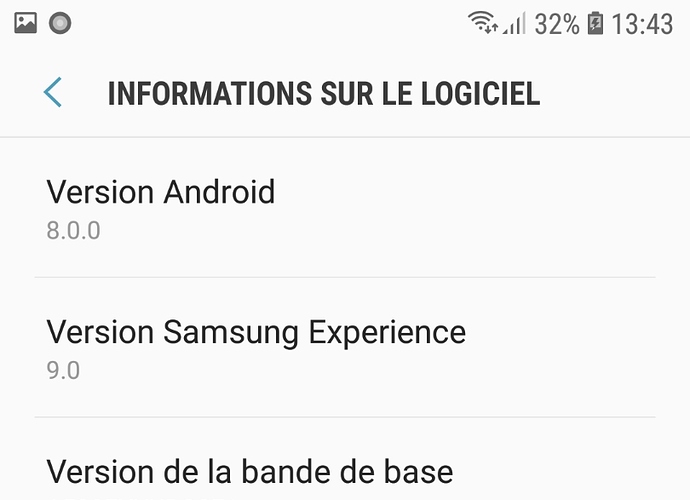 Je pose cette question car j'ai rencontré des mésaventures par le passé quand j'avais voulu installer /e/ sur ce téléphone il y a quelques mois. A priori, à cause d'un bootloader / modem trop récent par rapport à la version de /e/, l'emei du smartphone était perdue.
Si c'est possible, quelle est la marche à suivre exacte, svp ?
Merci d'avance pour votre aide.
Damien
---
Hello,
I would very much like to be able to use /e/ as a system.
My question is simple: is it possible to install it on a Samsung A5 2017 under Android 8.0.0?
Here is the exact software information of the smartphone:
See above
I ask this question because I have had some misadventures in the past when I wanted to install /e/ on this phone a few months ago. A priori, because of a bootloader / modem too recent compared to the version of /e/, the emei of the smartphone was lost.
If possible, what is the exact procedure, please?
Thank you in advance for your help.
Damien