With Android 10 the App Switcher / App History function changed from vertically scrolling to horizontally scrolling. This makes switching to previous apps very slow, because before there where much more apps displayed at one screen then before. The change include some minor feature like gesture integration copying text directly from the app switcher preview, but those features seem no to work with my FP3-e/os. I don't need them anyway.
I'd really like to get back the handy vertical App Switcher from Android <10. It looked like this: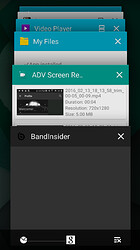 I found several instructions how to return back to the old way for different OSs, like Pixel Phones, Galaxy Phones or OnePlus Phone with Oxygen OS.
All of these appear to not work on my Fairphone 3 w/ e/os case.
Does anyone know a way to change it back in e/os? Maybe with a root solution?
Thanks