Audi Data Plug APP (Audi Connect) doesn't work anymore
Hey everybody.
Since I updated to 1.4, my "Audi Data Plug" App was deleted and if I want to install it again, I get this error message.
INSTALL_FAILED_MISSING_SHARED_LIBRARY: Reconciliation failed…: Reconcile failed: Package de.audi.connectplugandplay requires unavailable shared library com.google.android.maps; failing!
On my Fairphone 2 with Android, the app is available and is working fine.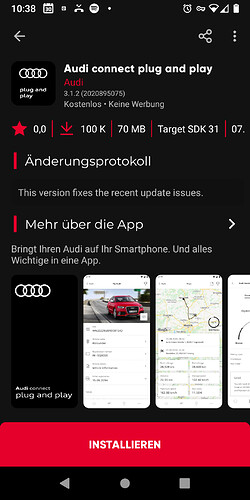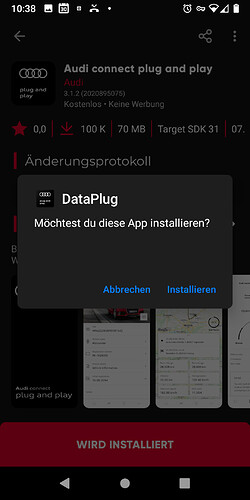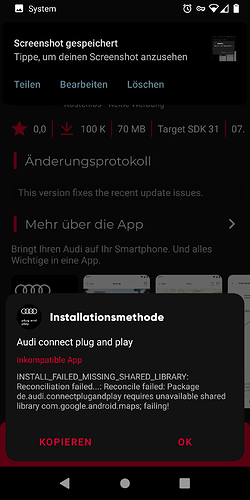 Regain your privacy! Adopt /e/ the unGoogled mobile OS and online services