I have two S9 phones, I am trying to install an app on both phones from Aurora. One phone downloaded and installed the app fine, the other gives the error - Install Download Failed App not purchased.
This is a free app.
I tried deleting and reinstalling Aurora, turned phone off and on, reinstalled Aurora, but still the same outcome.
Any idea why one device can install an app, yet another cant.?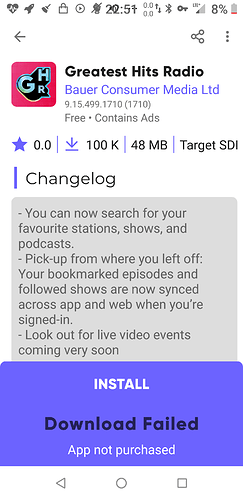 Regain your privacy! Adopt /e/ the unGoogled mobile OS and online services