Good morning all,
I tried to install /e/OS with the Easy-installer, but I'm stuck in a bootloop.
Actually I followed the instructions of the program (delete all acounts, unlock OEM and developper options, etc.) but just after the first download, when you should quickly change of macro to run teamWin, I perform accessing the recovery mode, but I didn't know what shall I have to do (the installer said that I must see the TeamWin screen). So I tried to reboot but it ran on the normal software. So I tried to restart the installation process of easy-installer, but I stayed stuck at the same step.
Now I don't know why but my phone make a bootloop every time I try to power it on. I can stop it by entering in the downloading mode and exiting as I made during installation (pressing power+bixby+volume down),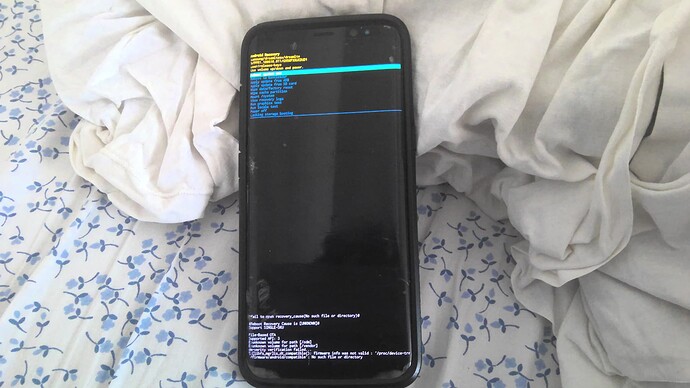 According to this picture, It seems be a firmware issue.
I tried to:
reboot from recovery mode
wipe cache data
restore factory state
download firmware from internet (SamMobile) as it was written on my screen
but nothing worked.
I attach a photo of my phone in recovery mode with the error and the country code.
I hope someone will help me to find a solution, because I would try /e/OS.
Yours