Hi all,
attending this forum is an invaluable source of software and privacy, so I eventually decided to give a try to Brave browser on my smartphone.
Here you are the (partial) results from TC after one week or so.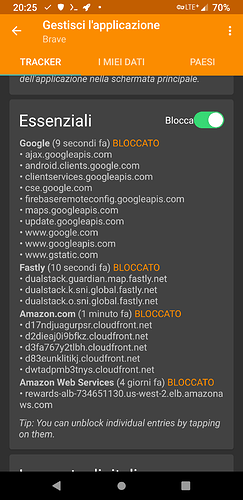 Are all those trackers (…and fingerprinting not shown here) expected ?