I don't know if this is a new issue or if I did not notice it, but currently, the stopwatch is not showing me the minutes. Because it says 'no translation found', I'm posting it in this category.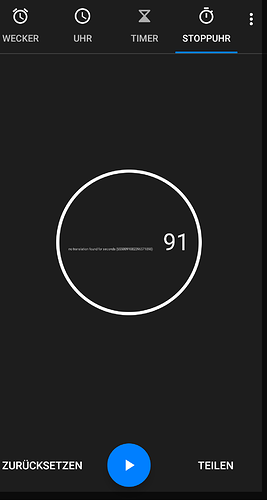 App: Standard clock app
Language: German
/e/ Version: 0.16-p-20210416110816-dev-FP3
Android Version: 9
Device: Fairphone 3
Workaround until issue is fixed: Minimize the clock app and look at the notification.