Hi everyone,
I am trying to install /e/ (Oreo) on my Samsung Galaxy S7 (model: SM-G930F) by following these instructions: https://community.e.foundation/t/howto-install-e-on-a-samsung-smartphone-with-windows-easily/3186
I am at the 8)A)4 part. When I validated, I had some red error message because TWRP can't decrypt /data partition. I followed the instructions to solve this problem but since I have selected exFAT and swiped, my phone is blocked on "Formatting" (see image below). It has been like that for 2 hours. What can I do?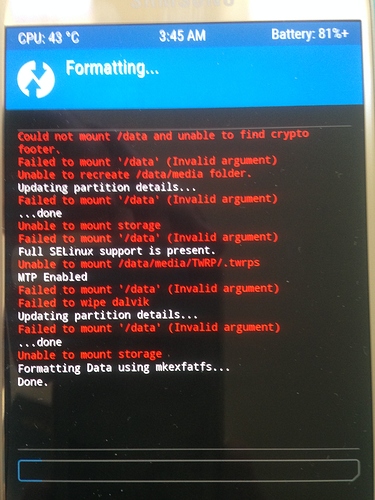 Thank you for your help!
Heb