I recently upgraded my Samsung S9 from /e/v0.23 to /e/v1.0
The upgrade failed, leaving me with no other option than to Factory Reset /e/.
That worked, so after having reconfigure my phone, I now again have a working version of /e/.
Then, after some issues, I successfully reinstalled TWRP (v3.6.1_9-0) and tried to make a backup.
I can boot into TWRP but when preparing a backup, and more specifically 'Select Storage', there is no usable data volume.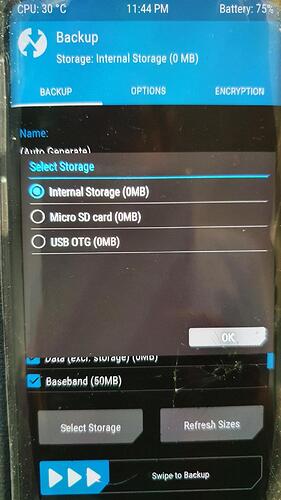 I tried using the TWRP > Wipe > Advanced Wipe > Repair or Change File System > /data, but that only resulted the error "cannot mount /data volume".
I found this thread, dating from 2018 until 2022, which indicates that it is not an /e/ issue as such. I did not try the suggestions presented in that thread as I'm pretty sure that this will result in me having to reconfigure my phone again. That is why I come here first to get find more background info.
Has this behavior to do with the fact that /e/ encrypted the partition when upgrading to v1?
Is it still possible to use TWRP for backup of /e/v1?
Does anyone know a fix that will not involve reconfiguring the phone again?