Hello everyone.
New to /e/ I am testing all the possibilities. At the moment I'm trying to add my cloud uploaded contacts directory /e/ on my smartphone (Unofficial Build Xiaomi Redmi K20 Pro Mi9T Pro raphael e-OS Q-build).
When I go to Settings > Accounts, try to do Add account then /e/, /e/ Address book, WebDav or WebDav Address book, it does not work.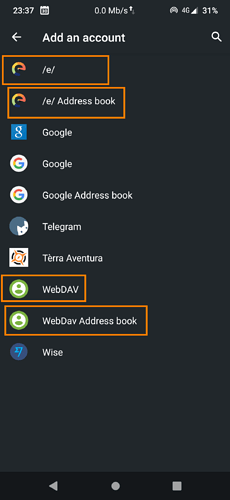 I have tried entering my username or my email or my Federated Cloud ID, adding in the Base URL field ecloud.global or https://ecloud.global/ but nothing works. However, I have already managed to synchronise another account using a Nextcloud.
What can I do? We agree that I have to use my ecloud global credentials for this kind of thing.
Thank you for your help.