I can't seem to connect my murena email account to the https://www.gmx.com/mail/mail-collector/.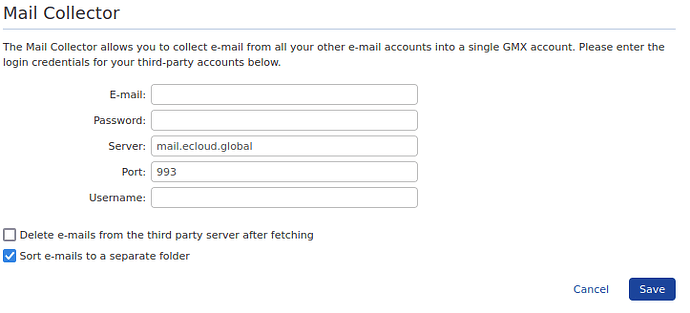 Confirmed this bug. I used my full e.email address in both the E-mail and Username fields. These credentials work in other email clients (Thunderbird, K-9 Mail).
Is the /e/ mail server blocking access from mail collector services from third parties such as GMX?
This topic was automatically closed after 30 days. New replies are no longer allowed.