Hi, since the launch of V1 my updater doesnt show any updates, not V1, not V1.2… I have a FP3 bought from Murena shop.
My current version is shown on the screenshot.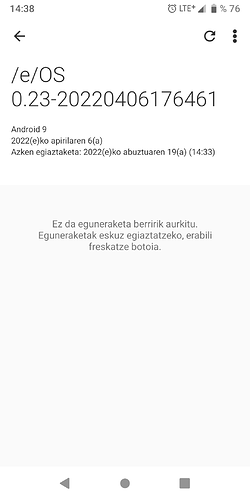 Now that apparently the bugs on V1 have been corrected I would like to try V1.2.
Any clues how to solve this?
Thanks
Regain your privacy! Adopt /e/ the unGoogled mobile OS and online services