Hi all,
Don't know where to post this topic so move it if required.
I have bought a FP3 and I don't have time to flash /e/, so I saw this :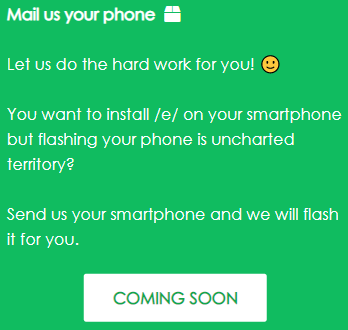 When do this service can be expected ? I have seen messages from people not at ease with flashing.
Last question : can /e/ confirm that the Bootloader is re-locked after /e/ flashing ?
Cheers.