Hello,
I'm remotely assisting a friend who wants to install /e/ on her S8 (SM-G950F with Android 9). She's using the easy installer.
The installer seems to be working fine until step 3 (see screenshot).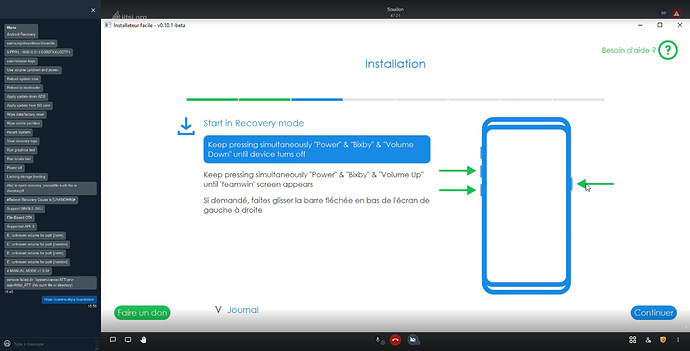 Here, when following the specific key presses we don't end up rebooting into TWRP. After the first step, the charging icon ends up showing, and then we boot into the default recovery (Use volume up/down and power., Reboot system now, Reboot to bootloader, Apply update drom ADB, Apply update from SD card…)
Is there a step we're doing wrong/missing ?
Thanks for your help !
Regain your privacy! Adopt /e/ the unGoogled mobile OS and online services