Hello,
yesterday i flashed /e/ on my Galaxy S10. Now im setting it up. Until now, i only add my contacts and didnt done anything else.
Then i found this on my Pi-hole: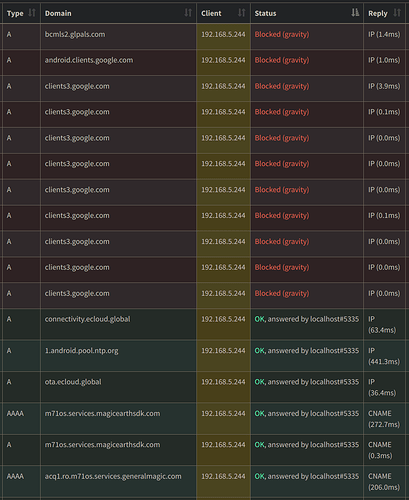 On this Site: About - E - e Foundation - deGoogled unGoogled smartphone operating systems and online services - your data is your data there is nowhere written that /e/ makes connection to google. Indeed it says, that /e/ is degoogled/ungoogled and privacy safe etc etc…
Luckely, my Pi-hole is so configured, to block any Microsoft, Amazon, Alphabet, Google, Facebook, Whatsapp, Tiktok, Youtube, etc… Services wich exist on this Planet (over 30 million domains) so my phone couldnt reach google like you can see from the screenshot.
Maybe its microg? Because it isnt possible to disable "Cloud Messaging" and Google "SafetyNet".
I changed it to a fakedomain, dont know if this helps.
(here would be a screenshot, but im only allowed to post one picture)