Hello,
I'm running the Easy Installer on a macbook air M1 to install /e/os on my Fairphone 4. The installer fails to resolve the security patch (which is July 5 of 2023 in my case).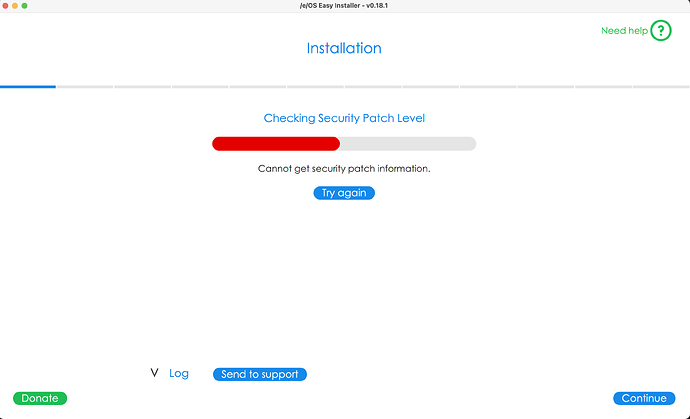 I think maybe it is because the latest available version for Fairphone 4 (https://images.ecloud.global/stable/FP4/) is the version 1.13-s. This version is compatible with devices with security patch of June 5.
So in my case the anti-rollback security will brick my phone if I install this version. Maybe to avoid this the installer does not work ?
Also I cannot do the manual install (of version 1.14 for security patch of July 5) as it does not work on macOS.
There is a way to install /e/OS on my Fairphone 4 from my mac ?
Regards,
Robin
PS: Of course my phone is unlock I already did an installation few month ago and everything worked fine.