You have always more than one app opened on your device.
When you want to close one or all opened apps, you just have to click on the square at the button right of the screen and all the opened apps appears like below (on the left of the picture):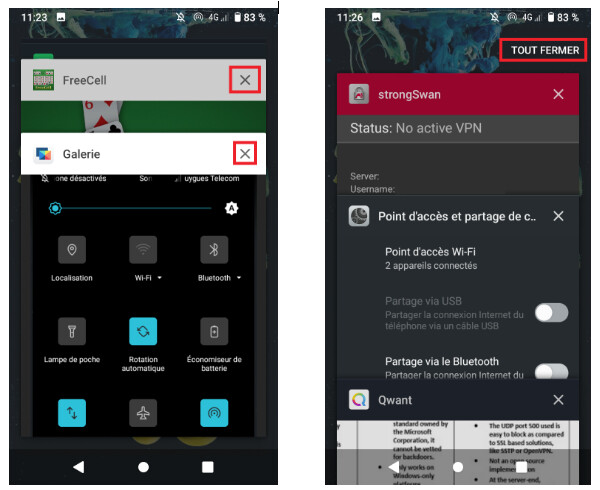 The stuff which is a little bit annoying after a while is that the cross (surrounded by a red square in the picture above) appears after 2 seconds.
So here, the idea is that cross appears immediately and not after 2 seconds.
In addition, when you want to close all the apps in one action, you have to scroll down all the windows of the opened apps to make appears the button Close All like below above (on the right).
It would be better to locate this button at the bottom in order to have it accessible as soon as you select the square button which show all the opened apps.
Or we can let it at the top but put it on the front of any app displayed. Put this button on the front of any displayed element is really important.