The week view of the default calendar dose not show currently all appointments at a glance. You can easily miss late appointments.
My request would be an additional week view simular in layout to winodws phone (I think 8) week view: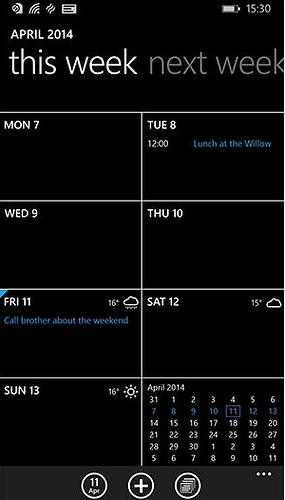 You see the seven days of a week and a minuture version of the month hilighting the current week the day and also showing which other days this month has appointments.