Hi,
Since 0.18 the font colors in calendar are too dark when calendar color itself is dark too. I can't recall what the combination was before (maybe white font on dark blue?), but certainly this is a step backwards.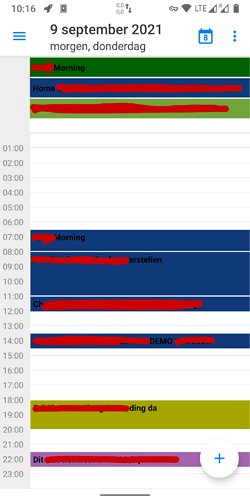 On the screenshot ofcourse the dark blue calendar is the most problematic one (IRL still a bit worse), but also the dark green is already not good. In Dark Mode it looks better (white font), but there is no option in the calendar app itself to set it to Dark Mode forever, it just switches with the system settings and I do not want to use Dark Mode all of the time.
I use the same calendar colors across all my devices, so I do not want to change those colors itself.
Am I alone with this issue? Any ideas?
Thanks a lot!