Although my car is equipped with BT it does not support BT Audio. I can only connect my phone to make and receive calls. I can also browse the contacts on the FP3.
But when I connect the FP3 via the USB port of the car system it tells me there is no media to be found.
I also tried to switch the USB connection mode to any other setting, but to no avail.
I did notice there is/used to be an audio transfer option which seems to be missing in the current settings of my FP3 (see below)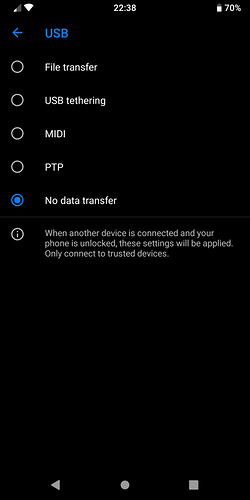 I was wondering if this is
a) normal behavior or not ?
b) if not, how to fix this ?