Hello everyone,
I have a question.
I used the easy installer to install e os on my Fairphone 4 and it worked almost perfectly. But after it installed e os it did not lock the bootloader, I think the app crashed or something. I didn't realize that at the time and just started using e os on that device.
I already checked fastboot flashing get_unlock_ability and it returned 1.
Should I lock the bootloader manually, like in the instructions,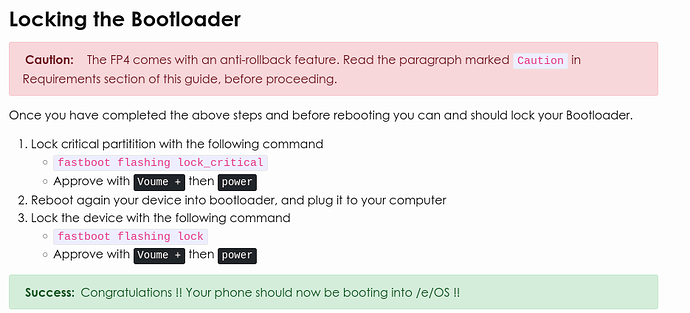 https://doc.e.foundation/devices/FP4/install
even after using the os or should I do something else?
Thanks in advance.