Hello everybody,
just to tell how happy I am after migrating from the awful Android/Samsung os into /e/.
It's not so complicated when following the doc here ( Install /e/OS on a Samsung Galaxy Tab S5e (Wi-Fi) - "gts4lvwifi" ), but the problem was the step "installing a costum recovery" (at this time recovery-e-1.5.1-s-20221103231515-dev-gts4lvwifi.img ).
My tab has its bootloader (definitely) unlocked. I don't know if it is similar after having unlocked via VBMeta. At start-up, I systematically have a warning screen which appears (nearly) immediatly after reboot.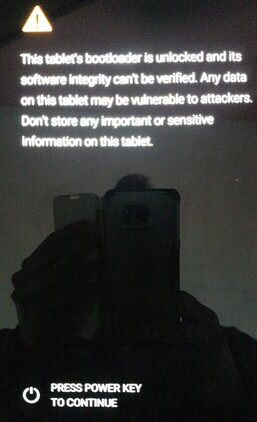 The consequence: it is nearly impossible to reboot in recovery/download modes using the buttons. Indeed, This screen seems to prevent all actions from the buttons (because it waits for "power key" to be pressed?). And here the recovery rebooting after recovery downloading a mandatory step ! Otherwise, the /e/ recovery is ignored, and the native android recovery remains. At this point adb cannot be used, and Odin does not set any reboot option (as i know?)
So I was stuck. after 5 times of unsuccessful attemps to use the power+volume up buttons, the 6th attempt worked. A miracle! Then I saw the saving screen: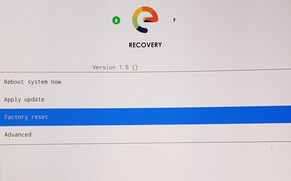 My questions:
Did anybody face problems with the use of buttons for rebooting?
My tab had already its bootloader unlocked; Is there the same issue when unlocking the bootloader via VBMeta?
Is there a Odin option to force recover reboot after downloading ?
Why Samsung ODIN not supported on Linux ( as Heimdall )?