Hi,
I have two Samsung S9 Pluses.
On Aurora Store, (before and after the update to Android 10), it said there was an update to Google Play Services on one device. Not sure why it wasn't on both, (maybe I inadvertently updated it).
I read you should add it to Aurora blacklist, but when I do, it says microG Services Core, (see pic). Should I remove it from the blacklist, and is there a way to see if Google Play Services is installed on the other device and remove it?
Thanks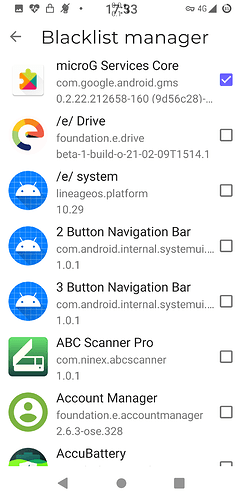 Regain your privacy! Adopt /e/ the unGoogled mobile OS and online services