Hello,
As I reported here, the location function does not work anymore on my FP4 since the update to 1.14-s.
Maps (magicearth), or the map displayed in advanced privacy, don't find me,
or they locate me quite far off - that is when wifi or 4G are on, it seems.
GPSTest shows that no satellite can be found, see the two screenshots below.
It seems the location function tends to turn off by itself after a while
The very first time I started Maps after the update, I got a pop up complaining about gogle services not being on (I think, or something of that kind as far as I can recall).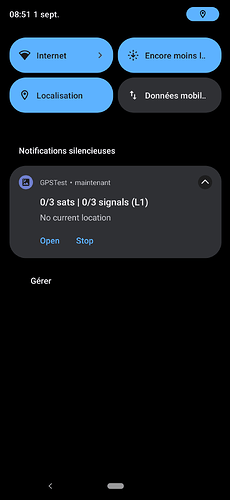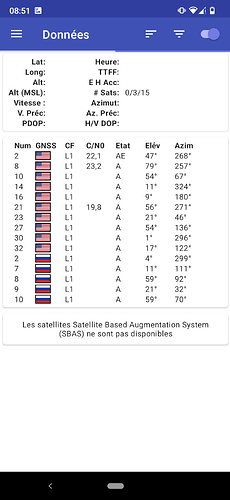 Testing conditions disclaimer:
while testing from outside, without a roof on my head
with Advanced Privacy off for location spoofing (give true location)
GPSTest, Maps and OrganicMaps are granted access to my location while in use.
Note: It's not the first time I am experiencing this. I have had the phone for about a month. I directly updated it to 1.13 and then the same thing was happening. I did a factory reboot, and then it started working well (except for inside). It was working perfectly fine the last 2 weeks since then. Crashed again after the 1.14 update.
I hope someone can understand what's the reason for that…

No geolocation really sucks (and I am travelling abroad next week, don't want to reset my phone again…).
Regain your privacy! Adopt /e/ the unGoogled mobile OS and online services