The build finished, but I only see one .img file: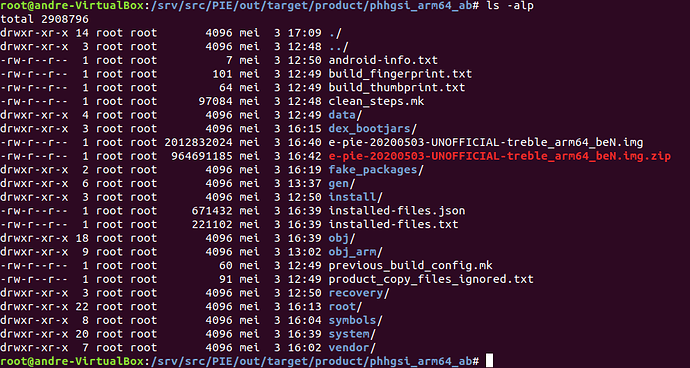 When I look at the FP3 instructions, there are:
system system.img
boot boot.img
vendor vendor.img
dtbo dtbo.img
product product.img
vbmeta vbmeta.img
The file I created is probably system.img, what about the rest?
For information: in UBUNTU 18.04.04LTS the build of ONE GSI needs 11 hours on my 2011 iMAC. On the same machine the build auf ONE GSI wirh Mint 19.3 was finished after 5 1/2 hours. That means Mint needs the half time as Ubuntu !!!
And the same result I have had with normal rom builds.That's crazy
Did you do a clean build? Like starting from 0? Otherwise could be due to the remains of the previous build…?
Complete fresh Mint install.
for me if i install a new distro i still keep the build directories, that is why i ask

No, because I want test the difference between Ubuntu and Mint. Before installed Ubuntu I have had Mint on the iMac, but a python2 and 3 mix and the GSI builds always failing. So I have tried with Ubuntu18 and it was working fine. Than I have format the hd and installed the same with plain Mint19 and the result was: Mint is much better

Video calls and voip calls don't work. The other part can hear me but i can't. (Like whatsapp calls, Jami, Jitsi, anything). Is this a general problem in this gsi version?
Yeah, no replies or any help as usual.
No one is working on GSI. It's not on the actual todo list.
I was hoping someone who is using this GSI could tell me if this is a general issue on the rom or not
I have just created a new set of GSI.
You will find all versions here https://ecloud.global/s/t7cXPa8PdMCp89J
As far as I can say, all e-apps are available in that builts. But I can't say for sure, because I don't use a device with standard eOS.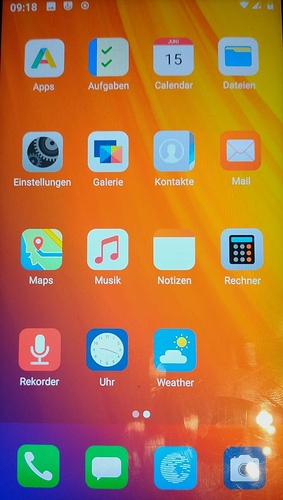 I'm using Phie's version (2 months old) and happy with it, after a few tweaks.
Is there any advantage on using this one instead?
Thanks for your work

Not really. The only real change is the security patch. It's from june.
If your system running you can stay with it. You know the good old IT phrase: 'never change a running system'

Thank you, I'll follow your advice

Hi,
if you build the same day a GSI and a classical unofficial build both on Pie for a device, what would be all the differences please ?
(Or what are all the differences between your GSI from 2020/06/14 and a classical unofficial pie build from the same day ?)
Edit : okay you said on your HOWTO there was 0 difference.
This link is dead.

Can I get the GSI builds somewhere else ?

There are some GSI's in this post:
If you were specifically looking for something built by "harvey" you will find a link in this GSI list: