Hello,
I recently discovered that my Fairphone 3 does not notify me when there is a new version of /e/OS.
The last time I did an update was to update to 0.23 on the 12th of april 2022.
Since then, my update manager tells me that there are no new update available.
I checked the /e/OS repo and found out that there was plenty of updates, but my phone seems to miss every update after /e/OS 1
Here is a screenshot of my update manager: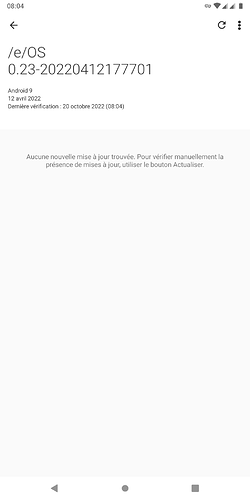 Do you know what the problem could be here, and how I could install the latest updates?
Thank you!