Hello ! Fantastic work. Just a feedback
Problem : The night, when "airplane" mode is on, i notice a recurrent battery drop by 20% (approximately).
After a test, when "airplane mode" is on, "Radio mobile" drops the battery (it uses approx. 15% in 4H). During the test : screen turned off and all recent apps closed.
=> Screenshot: GSam Battery, airplane between 5h - 9H am.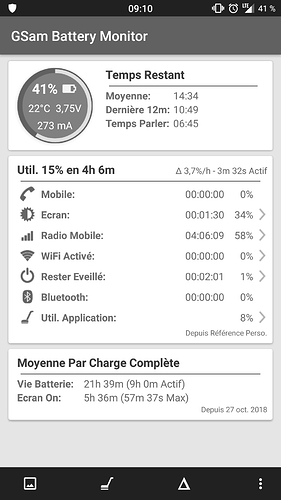 ---
System version : 0.1-201810241661 (not only with this version)
Apparel model : LeTv L2 X52X
API LineageOS : Guava(7)
Kernel : 3.10.84-lineageos-g50894e77117
Build : Le2_CN-userdebug 7.1.2 NJH47F 200181024 dev-keys