Hi there,
I am trying to get a bug on K9-Mail addressed (cf github issue), however from the feedback I got, it looks like /e/ is using an older version of the application, which was considered beta:
Also make sure you're not actually using K-9 Mail 5.500. Because that was a beta version. The current stable version is 5.600.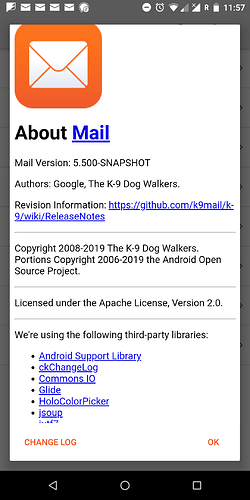 Is there a plan to update Mail/ K9-Mail on /e/ soon?