Hi everybody,
I would have a question about message app.
In Contact, the icon of each contact has a random and different color like below: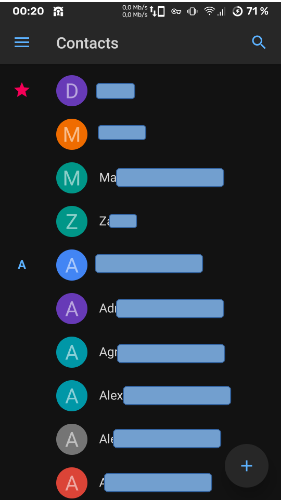 In message app (forked from QKSMS), if you want the same behavior, you have to enable the option below: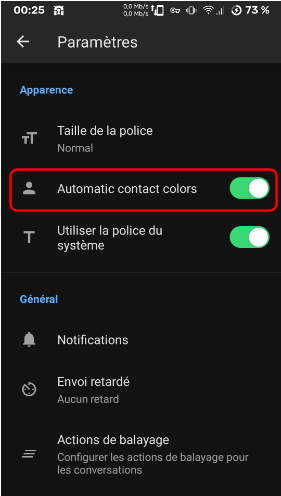 On my side it is enabled.
Or is it for the background color of the text message bubble? But at the end it's the same color in QKSMS for this background color and the icon
So I would expect to get a random & different color for each icon in front of each conversation (like what I get in QKSMS). But instead of that, I get only a identical grey circle: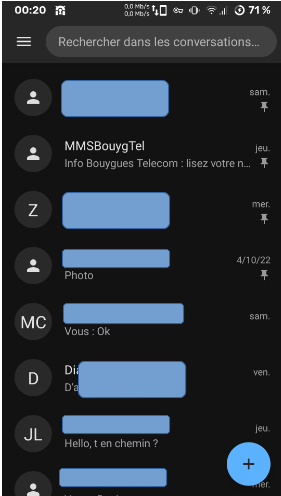 Is it expected (a change compared to QKSMS) or a bug for everybody (or for me only).
FYI:
/e/ version: Android 11 / R 1.7-20230111250687
Device model(s): Samsung A5 2017 (a5y17lte)
Thanks in advance
MIB
Regain your privacy! Adopt /e/ the unGoogled mobile OS and online services