@SkewedZeppelin @smu44
Murena has come a long way with so many improvements and refinements to not only /e/OS but to Murena Cloud as well. And I would like to make suggestion to help keep that going. In an effort to stay deGoogled, many in the past have suggseted moving to a Firefox based browser. But not all agree on which one to adopt, if agreement can be reached at all. Add to that the fact that Bromite browser seems to be abandoned, which only highlights the importance of this as /e/OS browser is currently based on Bromite. So, maybe it's overdue in making that change.
With that said, the collaberation between K9 mail and Thunderbird mail maybe a point of inspiration for which the Murena could look into as in option…
So, what I propose is that a collaberation be initiated between Murena and the Mull browser team and/or Fennec browser team (maybe even the IceRaven or IceCat teams). By pooling the resources and talents of each group together to make an improved browser would be at least worth the discussion. This does not mean other teams would have to abandon their current browser projects, just that having an exchange and and adding resources could save a lot of time as well as pull in different ideas and perspectives in developing a new browser for Murena.
I suggest that this browser actually be called 'Murena browser' and use the Murena logo as the icon for this new app, but with a different color pallete (Maybe different shades of purple, or green?). That it would have the ability to add extensions such as decentraleyes, uBlock origin, and fingerprint defender to name a few.
The future potential of such a collaberation should not be lost either. If a Murena browser ends up working well, this could also expand to the desktop as well. Thoughts?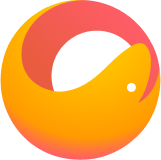 Mull-Fenix
https://gitlab.com/divested-mobile/mull-fenix
Fennec
https://github.com/mozilla-mobile/firefox-android
Regain your privacy! Adopt /e/ the unGoogled mobile OS and online services