Hello @Manoj ,
The murena nord is already "out of sotck"! Any idea when it will be available again'?
Thanks
Regain your privacy! Adopt /e/ the unGoogled mobile OS and online services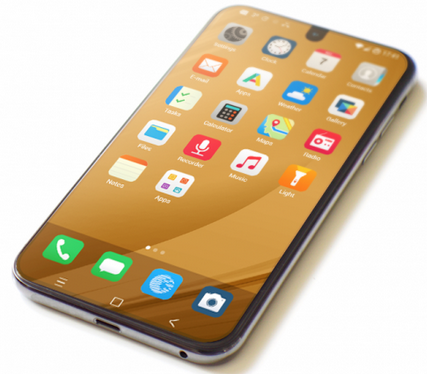 If you don't mind me asking: what kind of image does it create if you haven't properly restocked your warehouse, but make big announcements in all the media? So that it doesn't take a few days until the first potential new customers are standing in front of empty shelves.
That would scare me right away.
Considering parts and goods shortages everywhere right now … my condolences. Must be hard.
For your enjoyment, because I really like this drastic screenshot …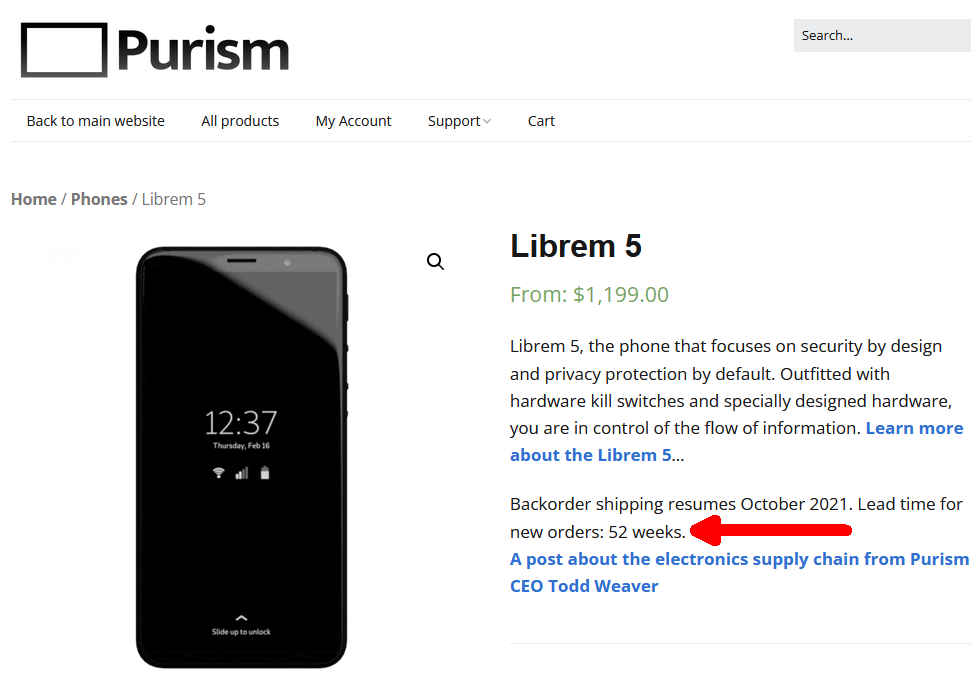 (Librem 5 – Purism currently)
Yes, it is very surprising with the "big announcement" on the forum AND the newsletter …
I mean, both the S9 and S9+ were out of stock the day I read the article about them being available for sale to the US. I suppose it's a little different since they were all refurb jobs, but I don't think we should be overly surprised.
PS: If any Nord variant ever becomes for sale in the US (fully compatible with T-Mobile and VoLTE/WiFi, sign me up)
Hey !
@Manoj no one or no respons ?
As you may be aware there is a shortage of devices across vendors. It is not something w/e/ have much control over. We are trying to get some ETA's from the vendor. Will share them once we have some details.
I checked with the sales team. There have got a a few units and would be adding the same to the site today. Did not get the exact numbers. The team is following up with the vendor for additional stock.
Ordered one. Thanx @Manoj . So, were y'all unable to get sufficient stock for the initial release, or was the demand just larger than you expected?
Ordered one too! Thanks @Manoj !
It was a little bit urgent !